Why buy fairings from us?
Free Shipping Worldwide
We Sell High Quality Fairings
Superior Paint Jobs
US Based Customer Service
Custom Paint Jobs
Search for a fairing: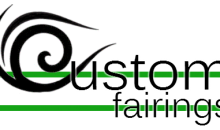 We can do custom fairings too - flames, tribal, clean - no logos and many color combinations too.
We offer free shipping to all our motorcycle fairing customers, no matter where in the world they live. Just find the perfect fairing on our site and we'll get it to you - no problem.

We have a 6 step process of building custom for each customer.  This is what gives us the latitude of building a great product for each customer.  No matter if you want a plain fairing you can paint and customize yourself or if you want us to do the custom work…we're happy to help. The […]
Not each and every sportbike motorcycle fairing is mounted to the bike in the exact same way, but are similar.  As with all disassemblies, use a camera to take pictures, take notes if you don't remember things well and find a can or container to put nuts and screws in…it will give you one place […]